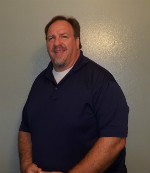 Walter Marsella
Realtor
785-342-7245
Walter was born in Buenos Aires, Argentina to a pastoral family. From my childhood I felt the call of God to serve others. I saw people's needs, spiritual and material, and my heart got sad seeing many suffer. I always wanted to help with hands on doing good deeds for the church members and the needs of the community. I was connecting people with the community, serving as a translator for the police department and giving information to help the Hispanic community. One thing that I always wanted to know more was about real estate to help all people realize the American dream and become home owners, to develop communities and to strength the economic situation for families and their future.
I was member of the Civil Air Patrol. Many Christmas I flew to Ciudad Acuña, Mexico (across from Del Rio, Texas) to provide the kids and leaders ofan orphanage with school supplies, clothes, toys, money, food and Christian fellowship time.
Being bilingual and multicultural gives me even more opportunities to do the work of real estate on a broader spectrum. As a realtor with Calebro and Associates offers great opportunities to reach new goals and to continue on this path of improvements serving families and communities. I look forward to work with you! And… toda la famlia!!! (the whole family!) I enjoy working with first time buyers, and those looking to upsize or downsize their residence. I'm here to serve you! With my family!